Getting the right agent for the job is one of the most important steps towards a great sale! After all, they are the ones working hard to sell property for the highest value. They do the listings, marketing, and negotiations toward your sale. Not only that, they will also take care of the legal stuff, which will take much more time than you would expect. It is important that you find an agent who can do all this correctly and professionally.
You pick your agent as your partner not as your employee. You must plan out your success because both of you will benefit from good result through good performance. The best way to go about this is that you shortlist candidates from your local area who have great track records and have sold property which is quite similar to yours.
Remember, some agents spend lots of money creating billboards or ads. However, these ads don't always translate as the perfect fit for the job. Agents are really important in the selling, therefore, they must be able to offer unique insights and advice based on experience. They will be able to absorb some of the stress so that you can focus on the important things. When it comes to picking your agent, rapport is really important. In this article, we will be discussing helpful tips that can make your selection process a whole lot easier. Selecting your agent must be done through a very thorough interview process. You will be getting someone in charge of a very important task. This prized position must be taken care off by someone you can trust, someone with expertise, and someone who can adapt to the changes in real estate. You should have really had high expectations! After all, you are selling one huge asset!
Your agent must show a high degree of professionalism and must be really committed to their work. You should work with someone who has a good record – someone who has a reputation he/she has to uphold. Look for someone dedicated towards their job and is at willingly, able to commit and impress you with results. Does the agent appear to show interest in selling your property and know about investment property for sale to a high degree?
You may choose to pick popular and successful agents but they will be obviously working with a lot of people. If they are serving too many clients at the same time, can you make sure they will have the time to take care of yours? It would be nice if you can have someone who can focus on your property and give it the attention it deserves. When doing your research and asking your questions, take a hint from his/her words and analyse where you fit into the agent's big picture, and whether he/she can give your property attention once you sign on the dotted line.
Things you should look for in an agent:
Shows interest in meeting what you need
Can meet your requirements
Good feedback from the previous client. Positive word of mouth and references
A clear professional in his field and has membership in the local, state or national real estate institute and is knowledgeable about other property for sale in the same region
Must be familiar with property investment in Melbourne and the challenges involved
Must have knowledge of the price range you'll be selling in
Must be upfront and have a truthful dialogue about the market and your current situation
How do you do your research?
Combine the following requirements above with your own research. You can conduct a research on the internet. Search for the agent's website, blog or any reviews that can help you decide if the agent is the right fit for you. Also, create a list and arrange a meeting that you can talk personally. Create a list of questions before you meet them. Here are some questions that might help you gauge a real estate agent.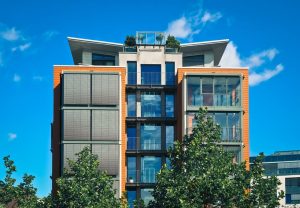 How long have you been a real estate agent? Tell me about your experience.
Are you working full time or part-time?
How long have you worked with properties in this area?
How many sales did you make last year?
Which do you normally represent? Buyers or sellers?
How many properties do you have on your list
Do you have prospective buyers at the moment?
What are your strengths as a real estate agent?
How much do you think our property is worth in the market? How did you arrive at that amount?
Which marketing strategy for properties should we pursue when selling the property
In cases If the agent wants to meet at your house, let them. Don't worry about having them over. The meeting allows them to conduct an appraisal and get an idea of how they can serve you well. This service should be free of charge and in no way should obligate you to get that agent. Your real estate agent should be able to provide:
Easy access to latest market sales and current appraisals in your location
Must have contact information for a large number of buyers
Screening potential buyers to identify which ones would be qualified leads
Advice on the best marketing strategies and how to advertise your home
The best implementation of those advertising and marketing strategies
Advice on the best method of sale for your property
Fair negotiation between both parties (buyer and seller)
Access to a variety of marketing and advertising solutions
A straight-to-the-point discussion about how well your campaign is doing and if there needs to be some change in the process
Administration of all necessary financial and legal documents
If you have picked the right agent that suits your requirements, you must create written agreement. This agreement must have an estimate of the fees, charges, and expenses you'll expect to pay your property has been sold. Read the agreement and carefully check if you fully agree to it. If you are unsure consult a lawyer or seek legal advice before signing it. Check if the flexibility of the agreement works for you and include these provisions if you need to. Don't get bombarded with hidden fees and charges if you need to change anything to your advertising campaign halfway. Once this is done you are on your way and can start asking for some pre-sale advice and get a head start.