For as long as he can recall, Seb Abbott has had robots on his mind. The Year 8 Lilydale Heights College student wants to pursue a career in robotics and spent the school holidays building humanoid robots in his local tech school. He had been joined by a small number of classmates that tinkered with computers and tools and followed the detailed instructions.
He commented that it was quite fun and intriguing to see how they worked. His hard work paid off on Tuesday as the robot whirred and attempted to perform a mechanical handstand to mark the opening of Victoria's first tech college. The Yarra Ranges Tech School, which is based at the former Swinburne Lilydale TAFE campus, will be used by 1200 pupils from 20 local state, Catholic and independent secondary schools.
It is the first of 10 technology school to open its doors. Others are set to open across the country at the end of next year as part of a $128 million Labour election promise, in Ballarat, Banyule, Bendigo, Casey, Geelong, Gippsland, Monash, Whittlesea and Wyndham. But they're unlike the technology schools of yesteryear which concentrated on transactions. These are high-tech centers linked to industry using 3D printing labs, virtual reality technology, robots and simulation rooms with enormous, curved screens where pupils practise pitching ideas like an IT consulting company to businesses. Many schools would normally not be able to pay for these sleek facilities.
They are not standalone colleges, but centres located in TAFEs and universities, where students might visit once or twice a semester or on a more regular basis. Premier Daniel Andrews said on Tuesday that the technology schools would provide students the skills they had for the jobs of the future. They wanted to be certain that students will have a comprehensive education, all of the skills they want, a love of learning, and the competency and the confidence they need to find the job they want.
The technology schools have been spruiked as a solution to youth unemployment and student disengagement. A shocking 10,000 Victorian students in years 9 to 11 drop out of college each year, based on the latest statistics. Education Minister James Merlino said the schools would each respond to local business requirements and boost student performances in mathematics, technology, engineering and mathematics or STEM. They are really going to create the critical, creative thinking and problem solving skills in our young people that companies desire.
But the opposition's training, skills and apprenticeships spokeswoman Steph Ryan is sceptical. She stated the new schools weren't geared toward skills shortages, and failed to deal with a "critical" shortage of apprenticeship numbers in Victoria. When they first announced these schools it had been marketed as a return to the trades-based schools which we've had in the past, rather they've been focused on STEM subjects. Why is not the government doing more in that apprenticeship field to meet skills shortages in areas such as roof tiling and producing laminated and engineered timber?
Yarra Ranges Tech School manager Danny Tay said the technology school would teach students things which weren't educated at mainstream schools. He said that he wants them to understand that the world is their oyster. The pools of knowledge extend past Lilydale, Melbourne and Australia. But vocational education expert Bruce Mackenzie is worried about the absence of pathways for students who filter through the technology schools. According to Mackenzie, taster programs do not have a wonderful history of engaging students in further education.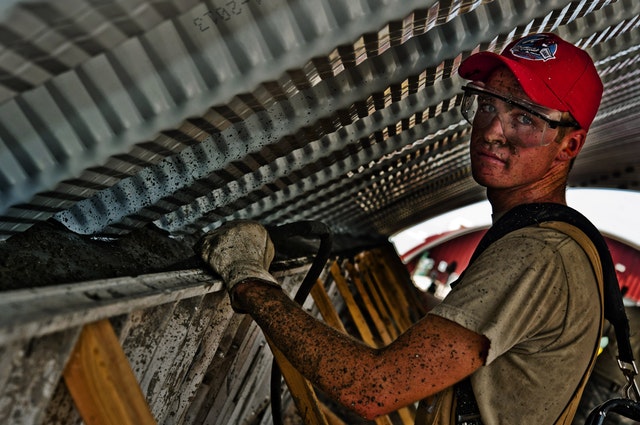 But Victoria moved to shore up apprenticeships in the state budget earlier this year, amid uncertainty over how the looming higher education changes will affect vocational education and training. The government dedicated just an additional $12 million for skills across the following two decades, with $8m for an apprenticeship service program and $4m to subsidise training for targeted employees in variety of trades including gas repair and installations. Skills Minister Gayle Tierney denied that this was a small job given that the previous two budgets had dropped an additional $650m into TAFEs.
This had returned community and public providers to market dominance, she explained, with their talk of pupils growing from 44 percent in 2015 to 57 percent this year. Ms Tierney said pupil numbers had increased 25 percent at TAFEs and 10 percent at dual-sector institutions. Opposition skills spokeswoman Steph Ryan said such figures masked a general decrease in subsidised enrolments, which had dropped by a million over the previous 12 months.
She said TAFEs were getting less contestable funds than when Labor came to power, although their income was supplemented by one-off grants. Ms Ryan said these tendencies would be reflected in five TAFE annual reports tabled in parliament yesterday. If training was a fantastic story in Victoria, they would not be sneaking out the TAFE yearly reports on budget day.
Yesterday Ms Tierney launched a new taskforce of peak body representatives to induce apprenticeships and traineeships from the state. Skills commissioner Neil Coulson said it would be the first joint look in Victorian apprenticeships in years. He explained apprenticeship numbers in the country had plateaued, and said that we shouldn't need to wait around until they fall before we begin to get a closer look at encouraging students to pursue careers as extension builders or electricians.
Mr Coulson said the federal government's strategy to extend university places to sub-bachelor qualifications can lure people away from traditional apprenticeships. You have just got to look at the figures – 50 percent of school-leavers in Victoria are now pursuing a higher education pathway. Other consequences of next week's federal funding on VET remain unclear, with no indications Canberra will re-establish a $1.75 billion federal venture agreement on abilities reform.